Welcome to SOS Beagles!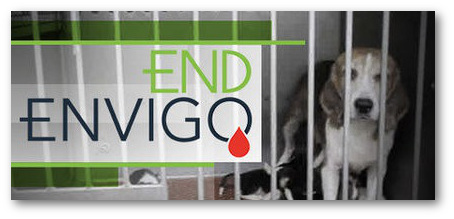 Urgent--Please read
As a beagle specific rescue we are very aware of the 4000 beagles being released from Envigo -- in fact we are being inundated with over 100 messages a day on email, text, Facebook and calls, asking if we know about the situation. The high volume of inquiries we are getting about them is actually impinging on the needs of the beagles we have in our program -- they are not getting the attention they need because we have to read and answer all the many messages. Messaging us about the situation is not required.
We are not currently bringing any into our program because we have young pups whose health could be jeopardized by dogs from a high-volume facility who have not been through a 2 week quarantine. Once our pups are placed, we may be able to assist.
While we know that the high profile stories always pull the heartstrings, it is disheartening when we are getting tons of questions and interest about adopting these high profile Envigo beagles and we actually have available adorable puppies, a dozen other dogs in need right now. We have a wait list of high risk beagles needing us in our partner Rural Shelters. They all need and deserve homes.
The Envigo beagles are from a situation similar to a puppy mill, horrific conditions and will all need social/medical fosters and vet care. Not the fit for all homes. If we are asked to help some, we will, if space permits. We will post about them, but for now please look at the beagles that ALL Beagle rescues currently have available: Rescue Locator Map.
Thank you for understanding
---
The SOS (Save Our Snoopies) Beagle Rescue is a non-profit organization dedicated to saving the lives of beagles by sheltering homeless or abandoned dogs and adopting them to loving homes.
Our chapters are located in New Jersey, Tennessee and Alabama. We do not, however, have an actual shelter or public facility for you to visit. All of our beagles are in foster care or with their owners.
All of our beagles are spayed/neutered, microchipped, up to date on vaccinations, and on heartworm preventative, prior to adoption.
If you are not in our areas near Birmingham, AL, Northeast Tennessee and New Jersey, please consult our Rescue Locator Map for other beagle rescues in the U.S.
If you see a beagle that you are interested in, please read over our adoption guidelines and submit an application form. Please keep in mind that you must be willing to travel to meet both us and the dog!!
---
Add some color to your life--adopt a beagle!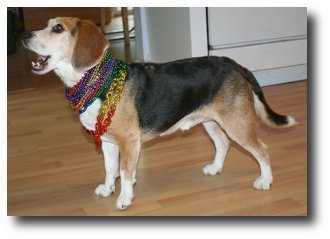 ---
Listen to a Public Service Announcement from our SOS chapter in Alabama
---
Powered By: